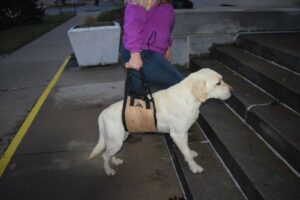 Pet Lifting Harness and Slings
We can't prevent this; it is the circle of life. Our pets will get older, and some may need more help than others. At Pet Supply Discounts, we have pet lifting harnesses and slings that make helping your pet move and walk easier. The mobility sling will allow you to help your dog go up steps or do any inclines as well as just walking down the street, getting into the car, and going up the stairs. Our slings come in two different sizes, medium and large. These are a huge help to all pet owners, giving them peace of mind that they can help their pet as much as they can. Shop our collection of pet lifting harnesses and slings now.
No products were found matching your selection.